Di-Fr 10:30 - 15:00 / Mo+Do 17:00-19:30
Öffnungszeiten während Ausstellungen // Opening hours during exhibitions
weitere Termine nach Vereinbarung oder Ankündigung // Other appointments by arrangement or announcement

(23) Portraits
Julia Sellmann
2016 – 2021

Vernissage:
02.04.2022 ab 17:00
Ausstellung:
03.04. - 04.05.2022
Finissage + Artist Talk:
05.05.2022 ab 17:30



"Ich hatte mich dafür entschieden, meinen Lebensunterhalt mit dem Fotografieren
von was auch immer zu verdienen und meine Profession nicht als edle Kunst zu betrachten. Ich war durchaus bereit, dieses unschätzbare Talent, das Gott mir mitgegeben hatte, zu prostituieren, um davon leben zu können."
Helmut Newton


Die Arbeit "(23) Portraits" von Julia Sellmann zeigt in Auftragssituation entstandene Portraits aus den Jahren 2016-2021. Die 23 ausgewählten Bilder von Künstler:innen, Musiker:innen, Politiker:innen und anderen Persönlichkeiten sind ein Auszug aus ihrem Archiv und während der ersten fünf Jahre ihrer fotografischen Tätigkeit am deutschen und amerikanischen Magazinmarkt entstanden.
Die Fotos bewegen sich im Interessenkonflikt zwischen journalistischer Informationsvermittlung und eigenen Ansprüchen an gestalterisch anspruchsvolle Portraitfotografie.
Auf einer weiteren Ebene in ihrer Arbeit betrachtet sie die Portraitfotografie im Spannungsfeld zwischen Autorschaft und Auftrag. Dabei ist der Widerspruch zwischen künstlerischer Selbstverwirklichung und Erwerbsarbeit so alt wie das fotografische Portrait selbst.
In der Galerie zeigen wir eine Auswahl von 13 gerahmten Exponaten und das zur Arbeit begleitend entstandene Buch mit der Gesamtanzahl der 23 Portraitfotografien.

The work "(23) Portraits" by Julia Sellmann shows commissioned portraits from the years 2016-2021. The 23 selected images of artists, musicians, politicians and other personalities are an excerpt from her archive and were taken during the first five years of her photographic work on the German and American magazine market.
The photos are situated in the conflict of interests between journalistic information transfer and her own demands for sophisticated portrait photography.
On another level in her work, she considers portrait photography in the field of tension between authorship and commission. The contradiction between artistic self-realization and gainful employment is as old as the photographic portrait itself. In the gallery we show a selection of 13 framed exhibits and the book accompanying the work with the total number of 23 portrait photographs.








Hanna Becker - The "New" Game -

Ausstellung:
22.07 - 27.08.21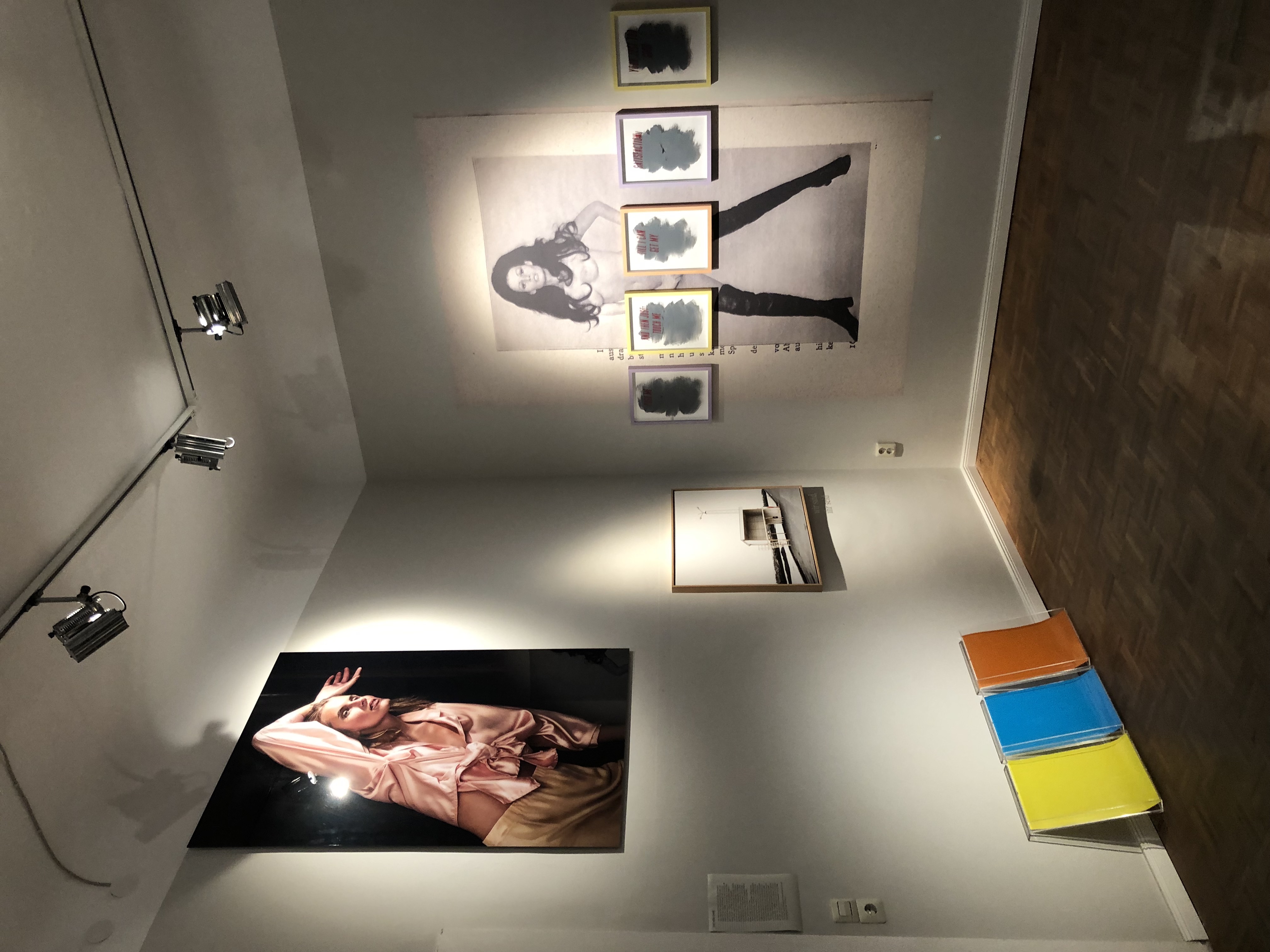 The "New" Game›Die Welt ist eine Bühne, die der Mensch bespielt. Verschiedene Akte, verschiedene Fassungen, ein Stück. Wer die Absurdität erfassen will, muss die Welt in Stücke zerteilen. Denn nur wer es schafft, die Komplexität des täglich Erlebten neu zu betrachten, kann aus einer Tragödie eine Komödie kreieren.‹
(Martin Esslin, Das Theater des Absurden)
"The Game" befasst sich mit der Bühne des Lebens. Anhand von sechs Spannungsfeldern (Schöpfung, paradiesischer Zustand, Selbstzweifel, Zuneigung, Konservierung und Vergänglichkeit), die im Lebenjedes Menschen eine Rolle spielen, dokumentiert Hanna Becker die Absurdität des gesellschaftlichen Seins, die Fantasien und die teils grotesken Bestrebungen der Menschen. The "New" Game umfasst die Weiterentwicklung und Ergänzung der Arbeit "The Game".

The "New" GameThe world is a stage that human being plays on. Different acts, different versions, one play. If you want to grasp the absurdity, you have to break the world into pieces. For only those who manage to take a fresh look at the complexity of what we experience every day, can create a comedy out of a tragedy.'
(Martin Esslin, The Theatre of the Absurd)
"The Game" deals with the stage of life. Using six areas of tension (creation, paradisiacal state, self-doubt, affection, preservation and transience), which play a role in the life of every, Hanna Becker documents the absurdity of social existence, the fantasies and the sometimes grotesque aspirations of people.